|
"NYPD RED 3"
Click Image to Enlarge
This is "NYPD Red 3", a novel by James Patterson and Marshall Karp. 384 Pages. Hardcover book with dust jacket measures 6¼9½"x1¼". Published by Little, Brown and Company. First Edition March 2015. Weighs 1 lb. 6 oz. In mint condition. Never been read.
Click Image to Enlarge
SYNOPSIS:
This third novel in the NYPD Red series centers on two of the NYPD Red detectives, Zach Jordan and his partner Kylie MacDonald. NYPD Red, an entity invented by Patterson for his series, is an elite and well trained unit that has the job of protecting the rich, the famous and the well connected. This duo get called into a case in which the headless body of a man named Peter who was the chauffeur of one of New York's most powerful men is found in the garage. Alden's son also goes missing and a witness swears he and his friend were kidnapped. Alden denies his son is missing and is reluctant to help the police. Zach and Kylie, who are both trying to sort out their own problems with domestic partners, must put their issues on hold to determine what is happening concerning the murder and alleged kidnapping cases assigned to them. The plot of this novel is full of very unexpected twists and turns.

| | |
| --- | --- |
| I accept | |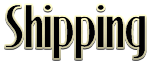 This will ship from Los Angeles in plastic wrap, Bubblewrap, and a cardboard box. Under your address I'll write HANDLE WITH CARE. Consider these shipping options for two pounds from which paypal takes 2.9% of the payment plus 49¢ and then the post office takes $3.82 for Media as of the August 29, 2021 price hike:
► &nbspUNITED STATES
Media Mail, up to 10 days, is $3.82; Priority Mail in a flat rate envelope, 2-3 days, is $9.80; and Parcel Post is $15.50. The package will be sent immediately after receipt of payment.
► &nbspALL OTHER COUNTRIES
See additional fees for your country by clicking on the Shipping & Payments tab above.
00456
Payment Methods
Shipping $3.82

Payment Policy
I accept paypal, money orders, cashier's checks, and cash.
Shipping Policy
I ship immediately after receiving payment.
Return/Exchange Policy
I do not accept returns.
Other Policies
I promise to give you the same service I would hope to get from another seller.
Please Login or Register first before asking a question.