VERY GOOD CONDITION!
Light stains on back of envelope edges >>> pattern and instruction in EXCELLENT CONDITION.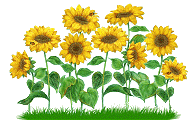 VINTAGE/RETRO: ©1980 by STRETCH & SEW, INC., Eugene, Oregon 97401
CHEST SIZES: 21-22-23-24-25-26-27.
STYLE: GIRLS DRESS AND BLOUSE. For young ladies. :)
SUGGETED FABRIC: For best results, use a knit fabric with 25% stretch.
WARNING: These patterns are NOT MEANT TO BE CUT; they are printed clearly on heavy paper and are supposed to be traced onto other tissue paper, Swedish tracing paper, etc. - that way, you create your own custom sized sewing pattern by blending the sizes! No more cut & ruined patterns!