Keychain Holder CONCEALED CARRY WEAPON PERMIT CCW GOLD BADGE and WITH KEYRING
$13.99 USD
OttersOutlet (

1

)
Condition new
Item id# 6210748
quantity 100 available
Shipping USPS, FREE Shipping
Add to Cart
Description
Payments, Shipping & Policies
Ask a Question
Keychain Holder CONCEALED CARRY WEAPON PERMIT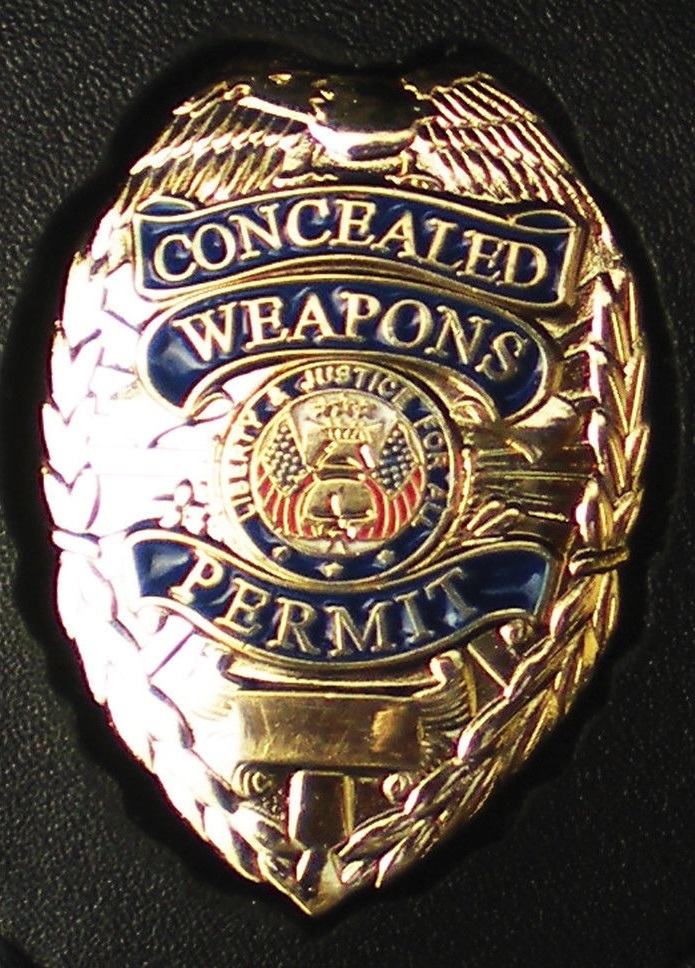 NOTE: This is NOT a permit to carry. This is a companion identification badge to go along with your actual concealed carry permit. Please follow all local, state and federal concealed carry laws.



Item Specifics





Leather dimensions approx. 3 1/4" X 1 7/8"


Key ring is approx. 1"


High quality, hard enamel emblem
Stamped in Copper and Gold plated


Emblem Dimensions - 1 1/2" X 1"


Crafted from strong leather with steel key ring


Overall Dimensions - 4 1/2 X 1 7/8



This law enforcement quality badge is master crafted; with a durable high luster finish



An absolute must for any person that carries a concealed weapon.



It is your responsibility to check your local and state laws for restrictions.



Note: The gold concealed carry badge IS INCLUDED
UPC 4861543123108
Brand OttersOutlet
Mfg Part # GCCWKC
Size Other
Color Black
Age group Adult
Gender Male
00114
Payment Methods
Shipping USPS, FREE Shipping

Payment Policy
OttersOutlet is a family owned and operated business, we have been on ebay for 4 years and are growing fast! we are new to Blujay and hope to earn your business and trust!
Shipping Policy
Items ship within 1 business day
Return/Exchange Policy
Please contact us for instructions, thank you
Please Login or Register first before asking a question.